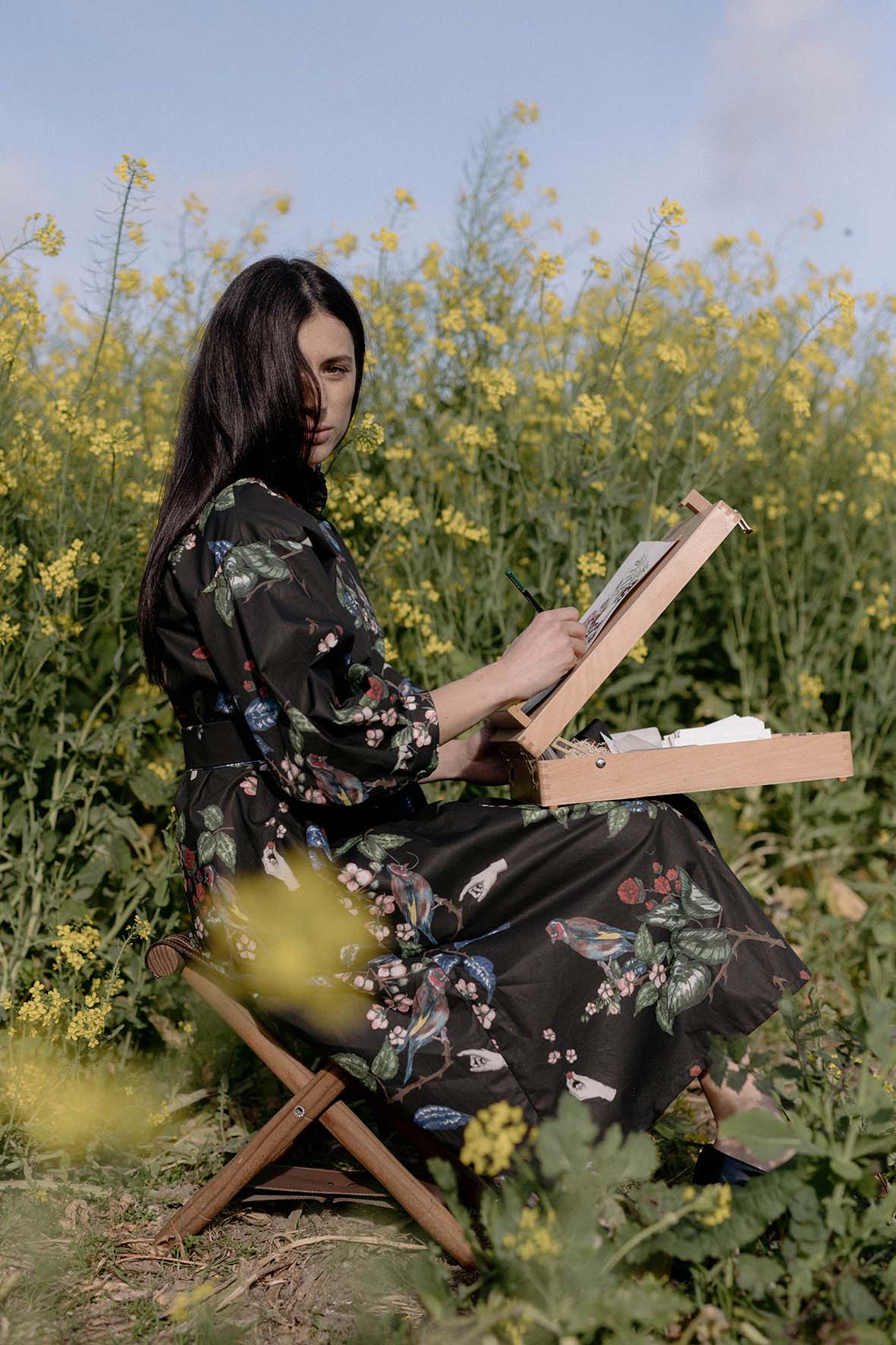 ABOUT US
Pera Lima – clothes with a story - is a Sustainable Women's wear fashion brand,
100% handmade in Portugal.
The brand was founded by entrepreneur Patrícia
Monteiro the moment she returned to her homeland Portugal, after a decade
living in Mozambique.
A natural lifestyle, spiced by adventures, travelling
unknown cultures, meeting and working with other artists and hand drawing, are
all passions and endless memories forging Patrícia life's vision and Pera Lima DNA.   
Being an artist who have lived among and known
writers, poets and artisans, hand-drawing patterns are naturally a reflection
of these many stories and memories. Therefore, based on her authorial patterns,
the brand's motto is "what if stories could be worn?"
By incorporating a story behind each pattern, Pera Lima adds an extra layer of depth and meaning to each garment.
Clients do not only get a beautiful crafted garment,
they get a piece of art, that tells a story.
The brand values the art of storytelling and therefore
fashion is perceived as more than a simple aesthetic proposal: "that is why
each of our designs is a work of art, crafted with meaning and care. Pera Lima invites its clients to join us on a meaningful self-expression journey,
achieved through fashion. With Pera Lima you are not just making a fashion statement, you are
making a self-statement."
The brand's target audience
is a feminine yet modern woman, with an art flavor and sensitive to both
fashion and environmental issues.
The brand is committed to a
social-economic sustainability of its materials' origins and quality, paying
great attention to all production processes.  
Pera Lima embodies uniqueness and timelessness on each
produced piece. Therefore, the brand caters for a niche market, with a
limited production.
• Authorial
printings – Pera Lima designs its own patterns;
• Storytelling with
real meaning - our
patterns are born from memories and sensorial moments;
• Wearable
Art - our
concept is for (pattern) stories (real and/or imaginary) to be worn;
• Sustainability – we are committed to the social-economic
sustainability of our materials' origins and quality, and pay the outmost
attention in the cut and production processes;
• Community
focused - we
dream and work daily towards a more artistic, more altruistic, more conscious,
and more human world;
• Resources
and stock management - Pera Lima embodies uniqueness and timelessness on each produced
piece, therefore our collections are limited
•  Total
looks - minimalistic
yet romantic
• Pera Lima is proudly 100% handmade in Portugal